Is there a sportier version of the 2022 Porsche Taycan?

What makes the new 2022 Porsche Taycan GTS unique?
It's hard to believe, but the Taycan is already getting a sportier version and it's called the GTS. What makes the new 2022 Porsche Taycan GTS unique? The fine folks at Aristocrat Motors can tell you all about it. You can also check out our new Porsche inventory near Kansas City, KS today by clicking the link that we have for you below.
Performance differences for the Taycan GTS models
The 2022 Taycan GTS models are not at the top of the Taycan lineup but rather they occupy a slot right in between the Taycan 4S and the Taycan Turbo. In terms of horsepower, the Taycan GTS is certainly no slouch as it offers 590 horsepower and it includes performance features like a two-speed rear transmission and launch control
[Read More: How to use Apple CarPlay with your Porsche]
The Taycan GTS includes the same battery and charging system as the Turbo and Turbo S for a total of 93.4 kWh with a 5%-80% charging time of just 22.5 minutes. The GTS models can go from 0-60 mph in just 3.5 seconds. Additional differences for the GTS models come down to both interior and exterior styling.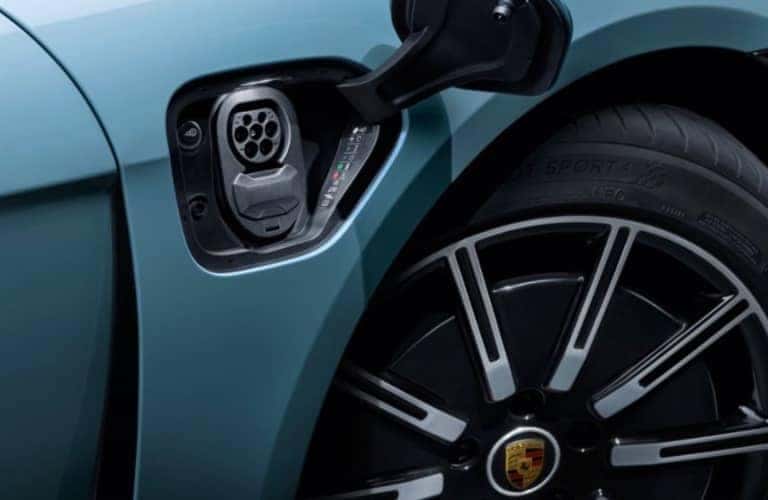 Body styles of the Taycan GTS
The Taycan GTS is actually available in two different body styles with the regular sedan option of the sporty wagon known as the Sport Turismo. Both are equally as performance-oriented but offer drivers a different style to choose from.