How does the Alfa Romeo Intelligent Speed Control System work?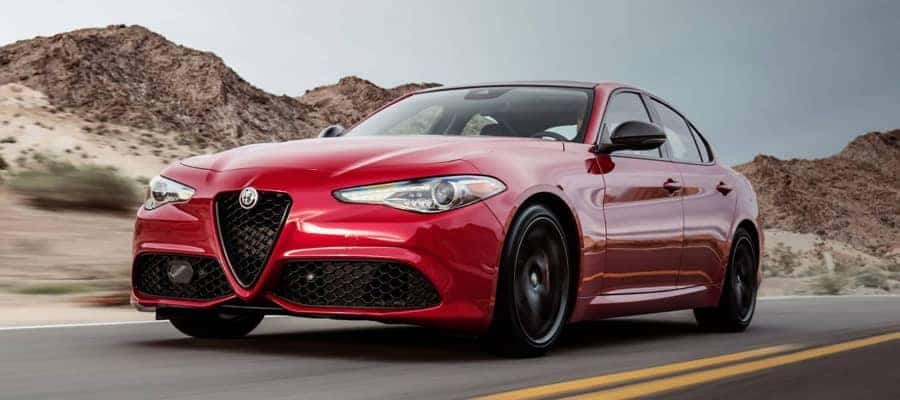 Alfa Romeo Giulia and Stelvio Intelligent Speed Control System
Are you wondering what the Intelligent Speed Control system is? If your Alfa Romeo Giulia or Stelvio is equipped with this feature, then you'll want to scroll down to learn more about what it can do for you. You can find Alfa Romeo models with Intelligent Speed Control here at Aristocrat Motors in Merriam, KS.
Intelligent Speed Control System | How To | 2022 Alfa Romeo Giulia & Stelvio video by Alfa Romeo USA
What is Intelligent Speed Control (ISC)?
Your car's ISC system will suggest a speed change when you enter a zone with a different speed limit. How does this work? The system uses the Traffic Sign Assist system to read road signs and track the speed limit of the road you're on. Then, the ISC system checks in with your Adaptive Cruise Control to see what cruising speed you have set. If the two speeds are not compatible, ISC will suggest a change to a safer speed.
Will Intelligent Speed Control change my speed for me?
The ISC system is a suggestion system. In other words, it will suggest a speed based on the current speed limit, but you don't have to accept that suggestion. Just like always, you remain in control and retain the right to set your own speed. However, ISC will suggest changing your speed to the speed limit, which means that it is often to your advantage to accept the suggested changes. You can also turn the system completely off as shown in the video above.
How does ISC make a speed change suggestion?
Intelligent Speed Control will make a suggested speed change via an icon on your vehicle's instrument panel. The icon will show you the suggested speed. You can then accept or reject this change by using the buttons on the steering wheel.
Pre-order a luxury car