2023 Alfa Romeo Tonale Merriam, KS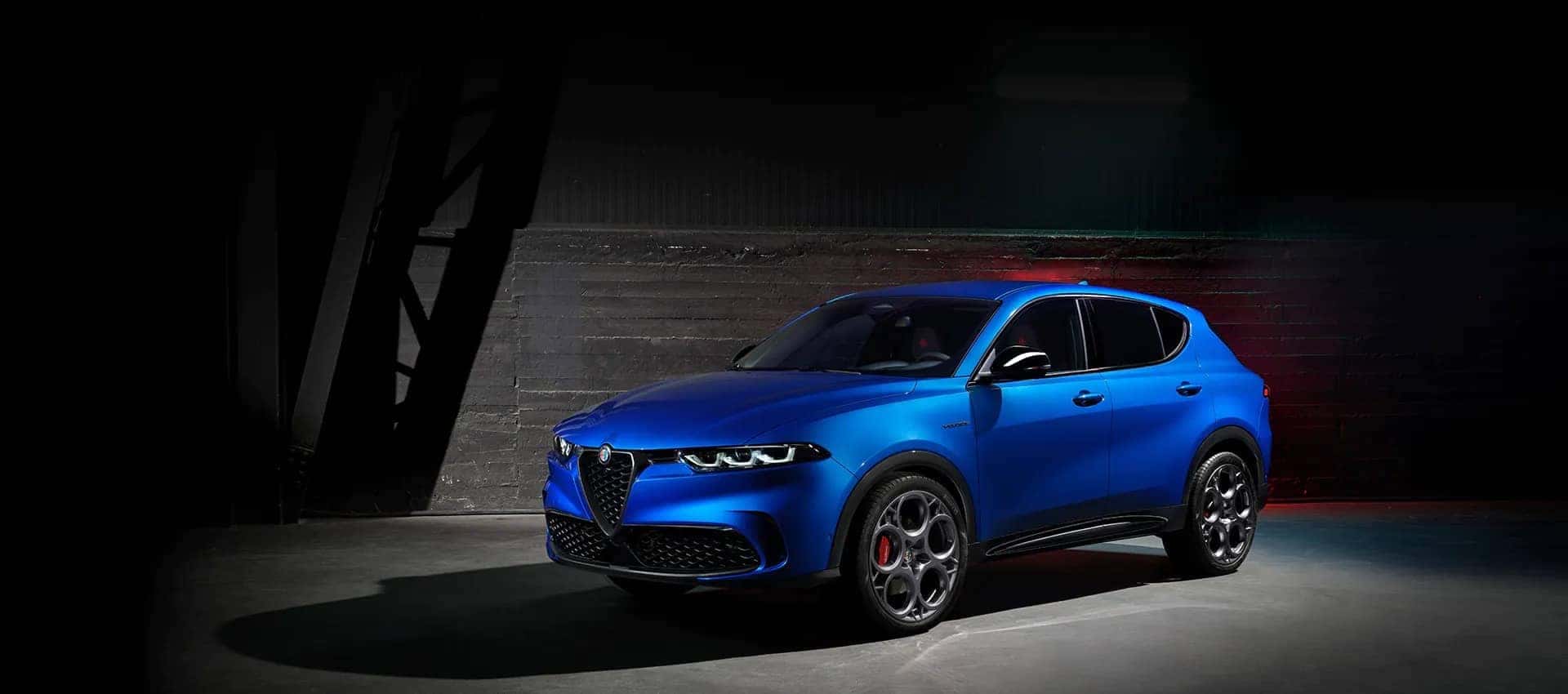 The 2023 Alfa Romeo Tonale model demonstrates the Alfa Romeo company's progress into electrification. This model was designed with the same high-end performance in mind that every Alfa Romeo vehicle entails, but now it is created with electric power. Below, you can learn about the 2023 Alfa Romeo Tonale with Aristocrat Motors, your luxury car dealership in Merriam, KS.
2023 Alfa Romeo Tonale technology
The 2023 Alfa Romeo Tonale features a combined screen surface of 22 inches. That's a massive screen for you to view technical gauges, navigation, your music, climate controls, and much more. The system features a new architecture that allows it to have seamless over-the-air updates. What this means for you is that updates will come to you no matter where you are, which means less work for you and better functionality for your technology. Updates will include those to improve the technology, such as bug fixes, and also those to add new features, which opens up many possibilities for what this screen could do for you in the future. Plus, you won't have new car envy, because your car's technology can adopt new features that come out in later models. Another great feature of this system is Alexa voice assistant, which lets you interact with your home Alexa systems. You can also go the other way around and interact with your car from home.
2023 Alfa Romeo Tonale package delivery
Have you ever had a package stolen? With so many of us turning to online shopping in recent years, package theft has climbed and become a real problem for those of us who order important goods through the mail. As you probably know, package theft often occurs when a person sees a delivery person drop off a package and takes it before you get a chance to move it inside. In this way, they can steal without ever entering your home, which makes some home security systems useless in catching them. Well, you probably didn't expect this topic to come up with the 2023 Alfa Romeo Tonale, but its trunk can act as a secure drop-off location for packages if you use Alexa to indicate this.