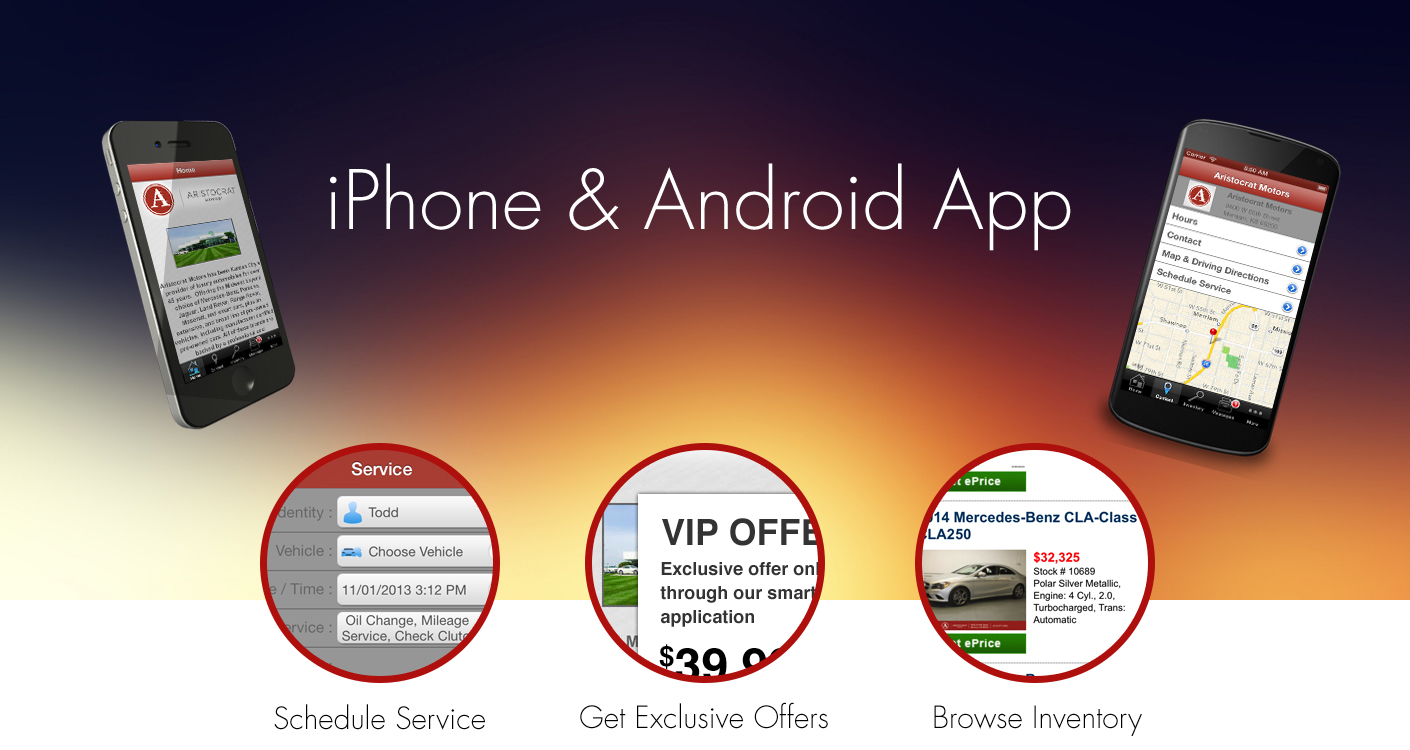 Aristocrat Motors Mobile App
Aristocrat Motors' world-renown service is now available on your favorite Apple and Android devices! Like having a personal assistant for your entire automobile needs 24/7, this intuitive app will let you enjoy the ease of scheduling vehicle services, give you access to exclusive offers/specials, and browse inventories of new and used vehicles in Merriam, KS all from your smartphone. If you are in the market for a new or used vehicle, you can even use the Aristocrat Motors Mobile App to store your favorite available makes and models at Aristocrat Motors in the "My Garage" feature to find them easily later when it comes time to choose the vehicle of your dreams.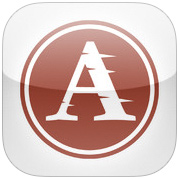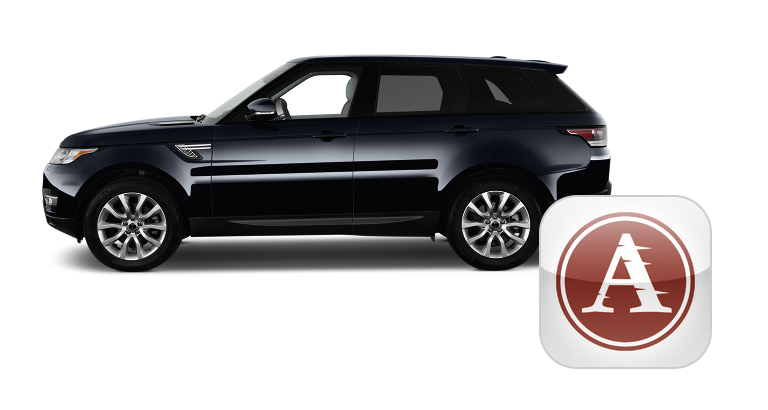 A mobile app you can use every day!
Not only does the Aristocrat Motors Mobile App save you time and money when it comes to your vehicle needs, it's packed with other additional features you can use every day. The Aristocrat Motors Mobile App saves clutter on your smartphone by offering a handy flashlight, QR code scanner, tip calculator, and even a GPS tracker for your vehicle. Never get lost in another parking lot again! The vehicle GPS tracker lets you marked your parked car so you can always find it at packed sporting events, busy shopping centers, and even cluttered parking ramps.
Not only does the Aristocrat Motors mobile app allow you to easily browse vehicle inventories, receive exclusive offers/specials, and schedule vehicle service in Kansas City, MO, it keeps you connected with:
Aristocrat Motors Facebook, Twitter, and Youtube activity
Recent Aristocrat Motors news
A handy QR Code Scanner
And much more!